CROCKPOT RIBS (SLOW COOKER BABY BACK RIBS)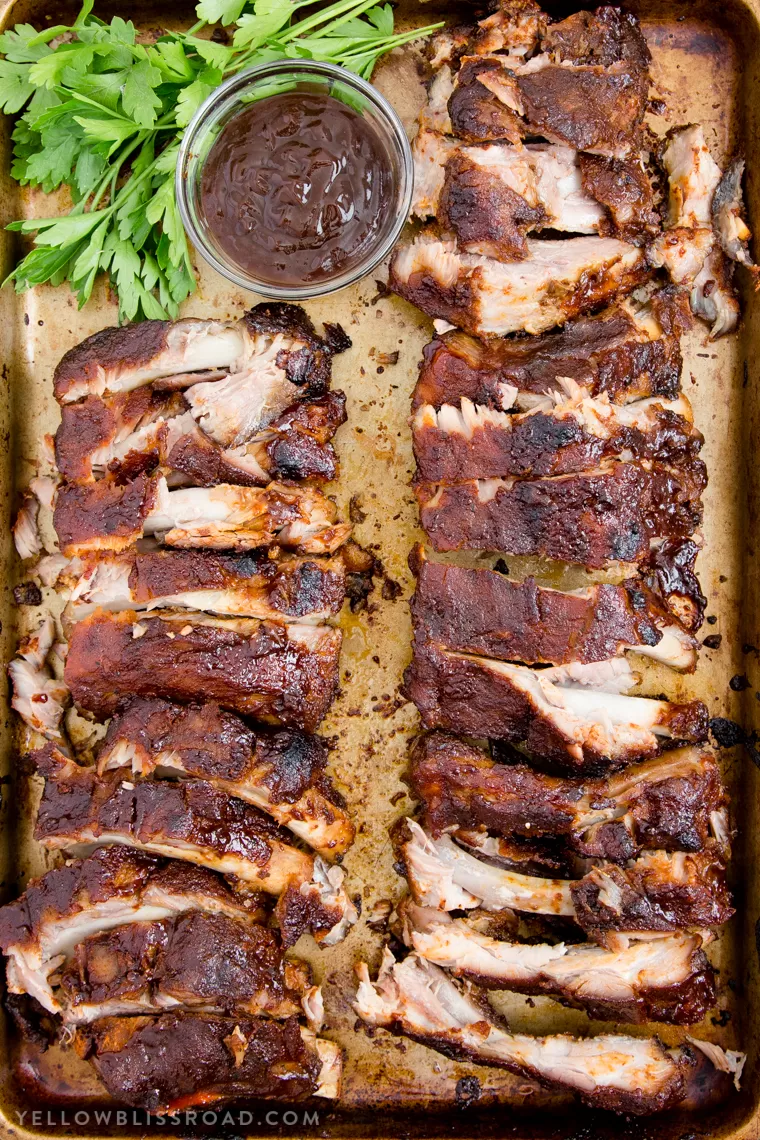 Get that barbecue flavor year-round with these Slow Cooker Barbecue Baby Back Ribs. They are rubbed with a smoky-sweet spice blend and cooked in the slow cooker until these crockpot ribs are fall off the bone tender and then smothered in your favorite barbecue sauce.
Total Time:
8
hours
10
minutes
INGREDIENTS
4

pounds

baby back ribs (2 racks)

1/4

cup

brown sugar

2

tablespoons

Kosher salt

1

tablespoon

onion powder

2

tablespoons

garlic powder

2

tablespoons

smoked paprika

1

teaspoon

black pepper

2

cups

of your favorite barbecue sauce
INSTRUCTIONS
In a small bowl, combine brown sugar, salt, onion powder, garlic powder, pepper and paprika. Set aside.

Remove ribs from their packaging and pat dry. Look at the back side of each rack of ribs. If the membrane is still in tact, remove it by sliding a dull knife or your fingers underneath to loosen and peel it off. Rub the spice blend all over the meat on both sides. Cut racks into 3 even sections each.

Crumple foil loosely into about 5 balls the size of your fist. Place these on the bottom of a 6 quart slow cooker. Stack ribs on top of the foil. Make sure you able able to secure the lid all the way and they are not touching the lid. (In my

6.5-quart slow cooker

, the sections of ribs fit tightly).

Cook ribs on low for 8-9 hours on low or 5-6 hours on high. (TIP: low and slow is recommended).

When ribs are fork tender, place them on a foil or parchment paper lined sheet pan and brush with barbecue sauce. Serve immediately, or proceed to the next step if desired.

Turn your oven's broiler to high and place a rack near the top. Place ribs under the broiler for 3-4 minutes or until sauce is caramelized. Watch closely so they don't burn. You could also opt to grill them on an outdoor grill over high heat for several minutes.

Cut into individual pieces and serve immediately.
NOTES
Serving size will vary depending on how many ribs are in each rack that you purchase.