Baked BBQ Chicken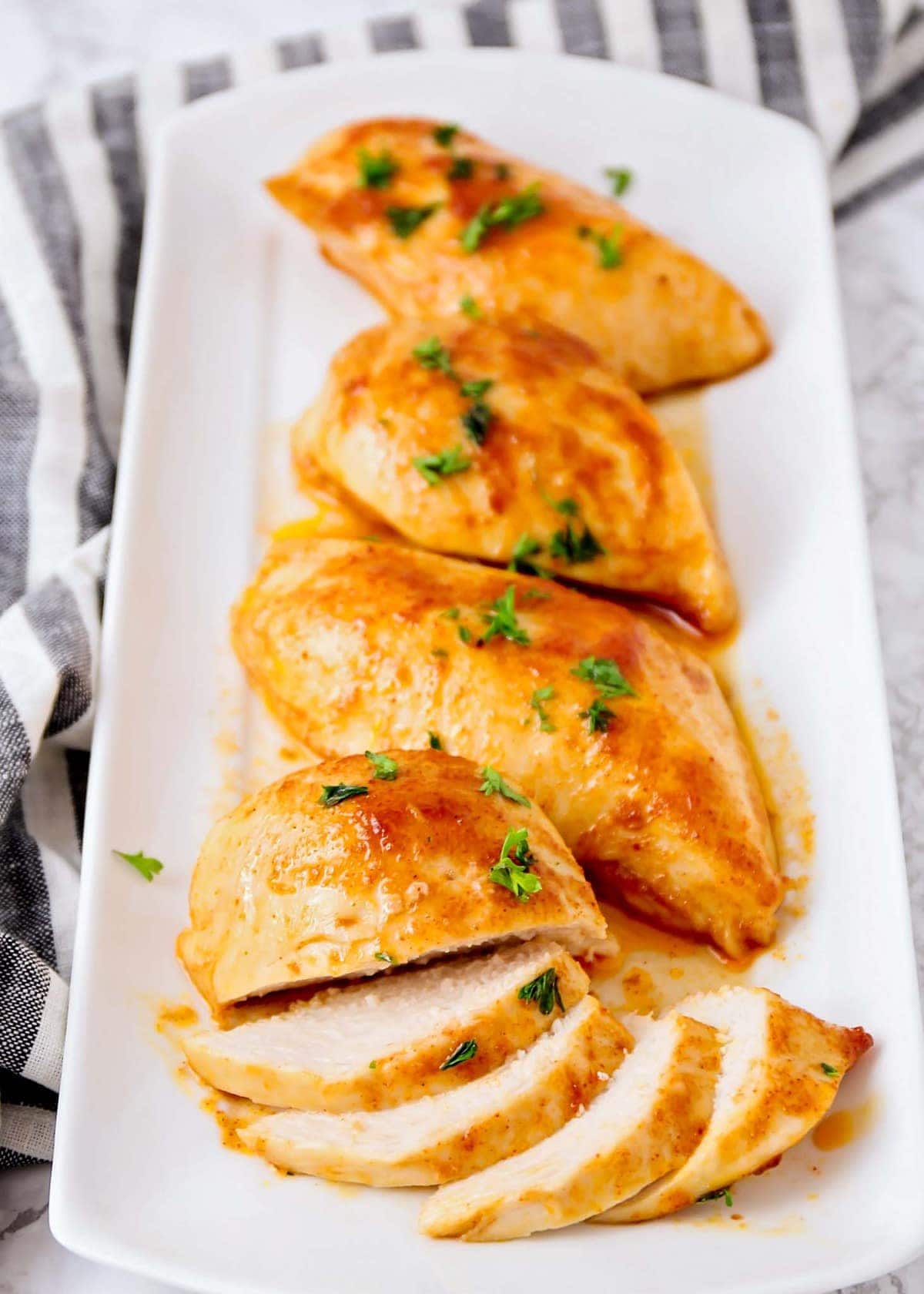 Easy and healthy Baked BBQ Chicken - You can whip up the sauce, pour it over some chicken breasts, pop it in the oven and you're done!
Ingredients
4 whole boneless skinless chicken breasts pounded to less than 1 inch thickness

1 tbsp Worcestershire sauce

3 tbsp brown sugar

1/2 cup apple cider vinegar

1/4 cup ketchup

1 tsp paprika

1/4 tsp garlic powder

1/4 cup extra virgin olive oil

tbsp butter melted
Instructions
Preheat oven to 375 and lightly grease a shallow baking dish with cooking spray.

Whisk together Worcestershire sauce, brown sugar, and next seven ingredients. Pour ⅓ of sauce into prepared baking dish. Place chicken in a single layer on top of sauce. Pour ⅓ of remaining sauce over chicken.

Bake chicken 20-25 minutes until cooked through. Top chicken with remaining sauce if desired and serve hot with preferred sides. Enjoy!