Brownie Truffles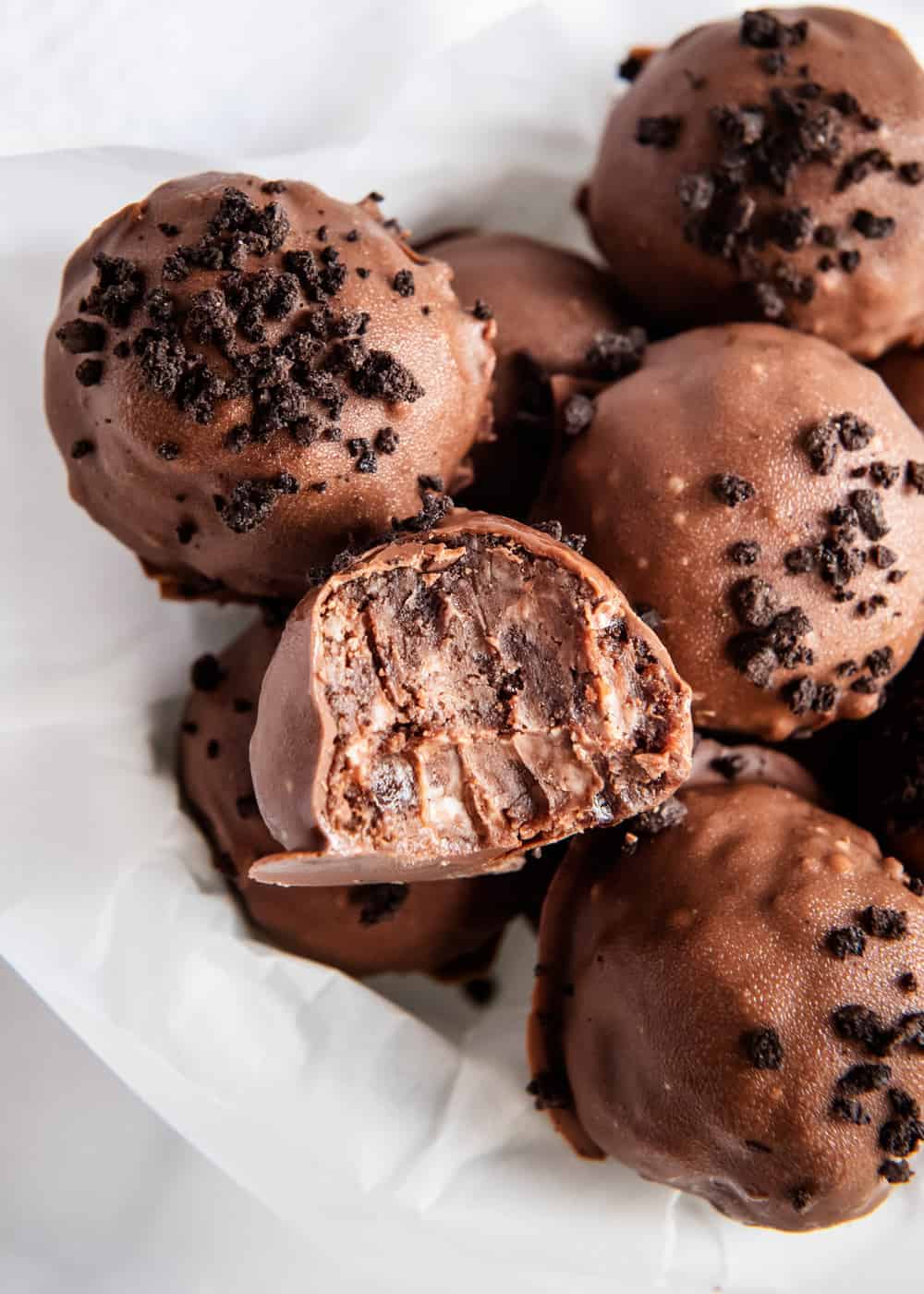 Brownie Truffles - An easy sweet treat made with just 3 simple ingredients. These delicious brownie balls are perfectly fudgy and full of rich chocolate flavor.
INGREDIENTS
15.25 ounce box brownie mix , make according to package

4 ounces cream cheese , softened

1 1/2 cups chocolate chips , melted
INSTRUCTIONS
Bake brownies according to directions on package. Do NOT over bake. Allow to cool.

Once cooled, scoop out brownies into a large bowl. If the edges are hard, leave those out. Add in cream cheese and stir until combined.

Line parchment paper onto a cookie sheet. Then roll your brownie mixture into balls and place on the sheet. Place in freezer for about 30 minutes or until firm.

Melt chocolate in medium-sized bowl in the microwave. Then place your truffle ball on a fork and dip into the chocolate. Spoon chocolate on top. Once the ball is covered, tap the fork on the edge of the bowl to remove excess chocolate. Place ball carefully on the parchment paper. You can leave as is or top with sprinkles or extra brownie crumbles.

Place sheet in freezer until the chocolate hardens. These are best kept in the freezer. Remove about 5 minutes before serving.