Buttermilk Fried Chicken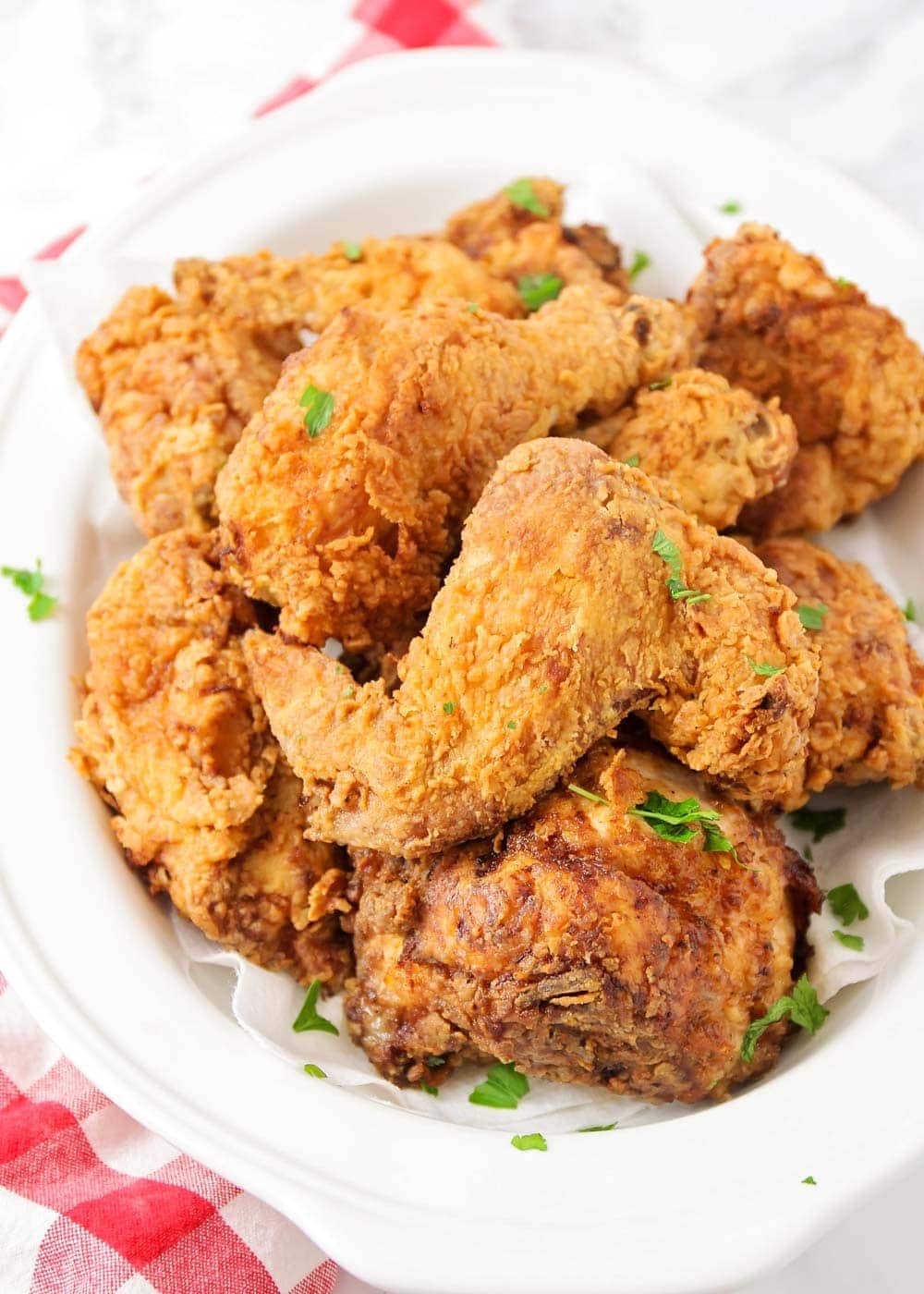 You Can't Go Wrong With Delicious Buttermilk Fried Chicken! It's Great For Picnics, Barbecues, Holidays And More. Plus – It's Easier To Make Than You Think!!
Ingredients
4-6 lb whole chicken cut into pieces

1 cup buttermilk

2 cups flour for coating chicken

1 tsp paprika

garlic salt

pepper

vegetable oil
Instructions
Cut up chicken in pieces (You can skin them too if you prefer). If chicken is large, you may need to cut into more pieces (we halved our chicken breasts so they would cook quicker). Set chicken pieces aside.

Put flour, paprika, garlic salt and pepper in bag and shake around.

Dip chicken pieces in buttermilk then place in flour mixture and shake around making sure to coat each piece. Place coated chicken on foil lined cookie sheet. Cover with wax paper and let sit until flour is paste-like consistency.

Add oil to a large skillet and turn to MEDIUM-HIGH heat. Add chicken to the hot oil and brown on both sides. Reduce heat and let cook until internal temp is 165 degrees. We cooked in batches - the wings and legs for about 15 minutes; thighs and breast halves were about 20 minutes. We turned the heat back up to MEDIUM-HIGH for an additional few minutes at the end.

Drain chicken on paper towel-lined plate. Keep chicken warm in oven until it's all done.