Cauliflower Fried Rice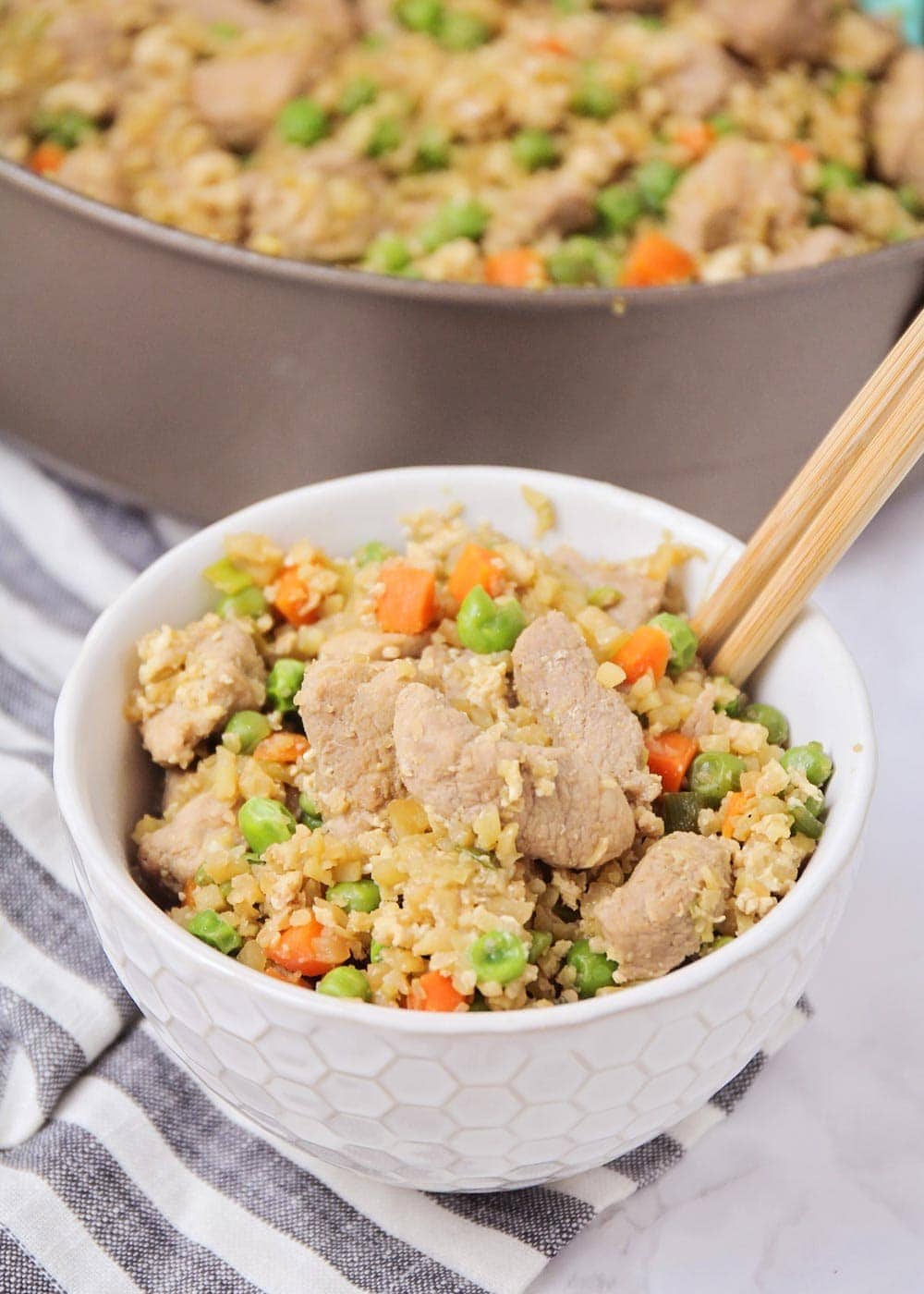 This gluten-free and keto-friendly cauliflower fried rice recipe is perfect for your healthy eating goals without having to sacrifice flavor or deliciousness!
Ingredients
2 cups frozen peas

1/4 cup sesame oil divided

4 cups pork loin cubed

6 green onions sliced

1 carrot cubed

2 tsp minced garlic

20 oz riced cauliflower

6 tbsp soy sauce

2 eggs beaten
Instructions
Add peas and water to a small pot and bring to a boil. Once boiling, reduce heat to low and cook for about 5 minutes or until peas are tender. Drain and dump excess water.

Add 2 tbsp sesame oil to a wok or large sauce pan and heat to medium-high heat. Add pork and cook for 8-10 minutes or pork is cooked through. Remove meat from pan and set aside.

Add remaining oil and saute green onions, carrots, and garlic on medium heat for 5 minutes. Add riced cauliflower and cook for an additional 5 minutes.

Add pork, peas and soy sauce and cook an additional 5 minutes, making sure to toss frequently.

Move the ingredients to one side of the pan and pour the beaten eggs into the pan on the opposite side. Cook and scramble eggs for a few minutes before mixing all together.