Garlic Butter Cauliflower Rice with Spinach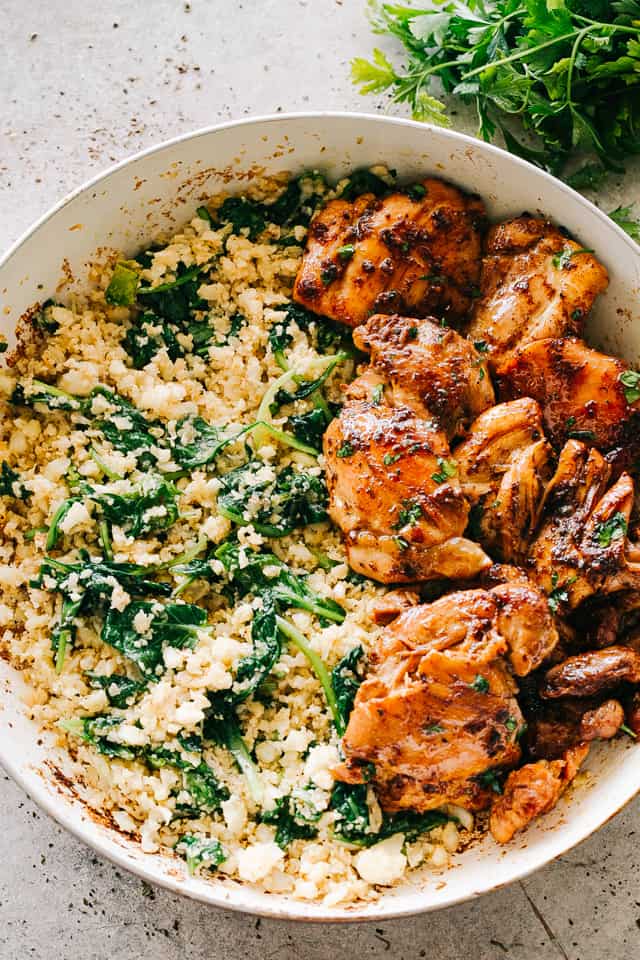 Easy, crunchy, incredibly flavorful Garlic Butter Cauliflower Rice is simple, healthy, and so surprisingly GOOD!
3 tablespoons butter

3 cloves garlic, minced

4 cups cauliflower rice

1/4 teaspoon to 1/2 teaspoon chili powder, or to taste

salt and fresh ground pepper, to taste

1/4 cup low sodium vegetable broth (you can also use chicken broth, bone broth, beef broth, etc...)

1 lime, juiced

6 ounces baby spinach
Instructions
Melt butter over medium heat.

Add garlic and cook and stir for 2 minutes; careful not to burn the garlic.

Stir in the cauliflower rice; season with chili powder, salt, and pepper.

Cook and stir for 2 minutes, mixing around until everything is thoroughly combined.

Add in the vegetable broth and lime juice.

Stir in baby spinach; cook and stir for 1 minute or until spinach is wilted and the liquid has evaporated.

Remove from heat and taste for seasonings; adjust accordingly.