Honey BBQ Chicken Tenders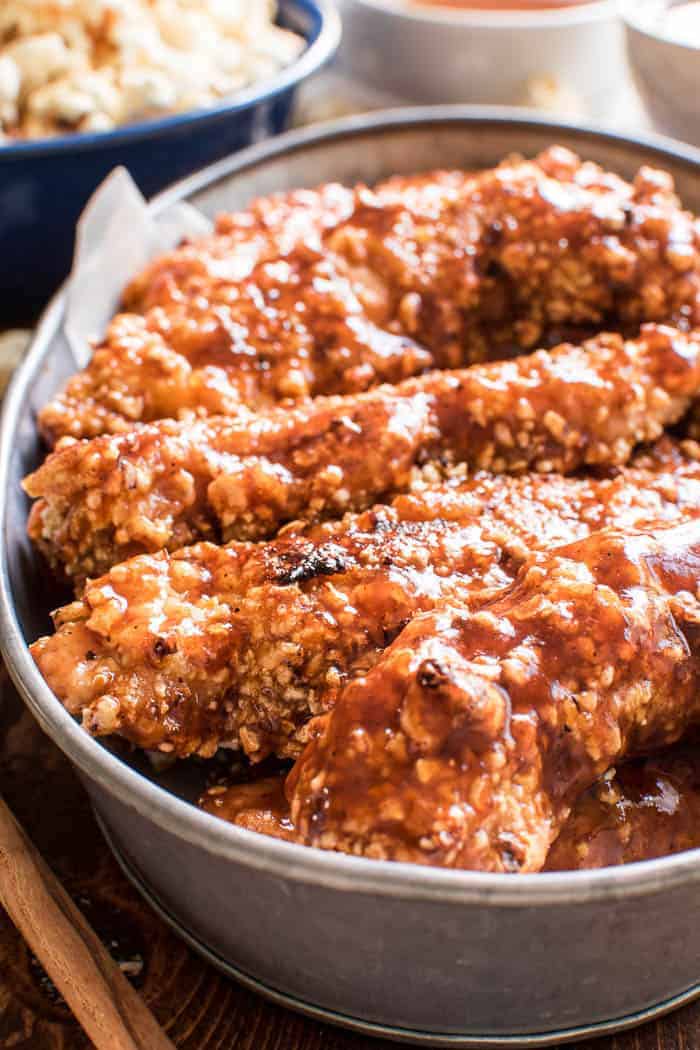 Honey BBQ Chicken Tenders are the perfect option for easy weeknight dinners! Tender, juicy chicken dipped in barbecue sauce, coated in crunchy kettle corn, and finished off with a sweet honey barbecue glaze.
Ingredients
3 c. Angie's BOOMCHICKAPOP Sweet & Salty Kettle Corn,, processed to resemble coarse bread crumbs

2 large eggs, beaten

1/2 c. flour

1 1/4 lb. chicken breast tenders

1 1/2 c. honey bbq sauce, divided
Instructions
Using 4 separate shallow dishes, measure out 2/3 c. honey bbq sauce, 1/2 c. flour, 2 beaten eggs, and 2 c. Angie's BOOMCHICKAPOP popcorn crumbs.

Dip chicken tenders into bbq sauce, then flour, then beaten egg, and then popcorn crumbs until well-coated.

Place chicken tenders on a greased non-stick baking sheet.

Bake at 425° for 10 minutes; flip and bake for an additional 10 minutes or until golden brown and crispy.

Brush baked chicken tenders with additional honey bbq sauce to taste.