Pepper Steak Recipe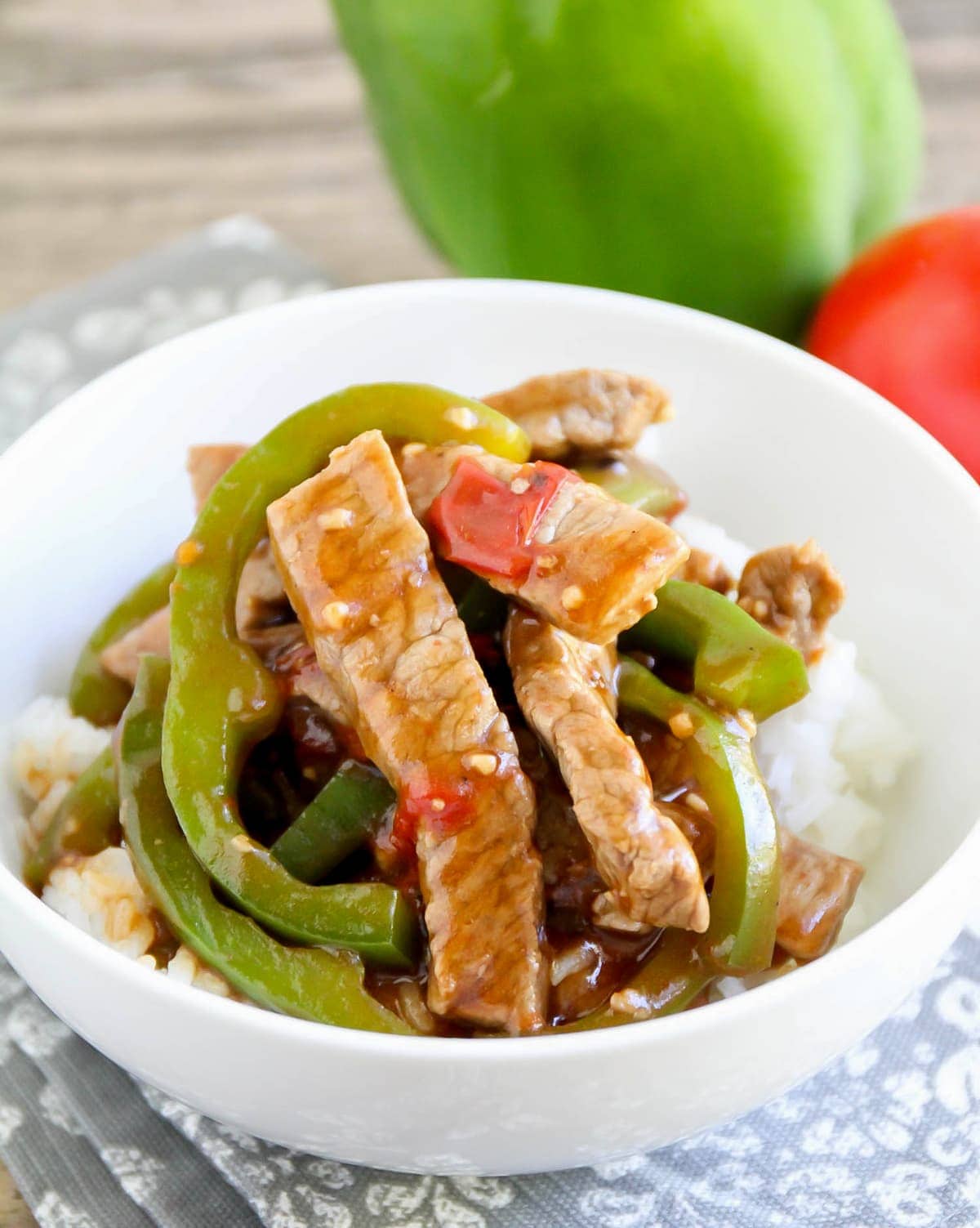 Steak strips and vegetables smothered in a peppery oriental sauce, and served over steamed rice.
Ingredients
1 1/2 lb round steak

1 garlic clove minced

2 tomatoes chopped

2 green peppers cut into strips

1/4 tsp pepper

1 1/4 tsp ginger

1/4 cup olive oil

1/4 cup soy sauce

1/2 tsp sugar

1 1/4 cup beef bouillon dissolved in water or beef broth

2 tbsp cornstarch
Instructions
Cut meat across the grain into strips. Brown meat in a large sauce pan with the garlic.

Stir in the tomatoes and the peppers. Add soy sauce, peppers, sugar, ginger and ¾ cup of bouillon. Cover and cook for 20 minutes.

Blend cornstarch with remaining bouillon. Stir this into the meat mixture. Bring to a boil and simmer for two minutes, stirring constantly.

Serve over hot rice.